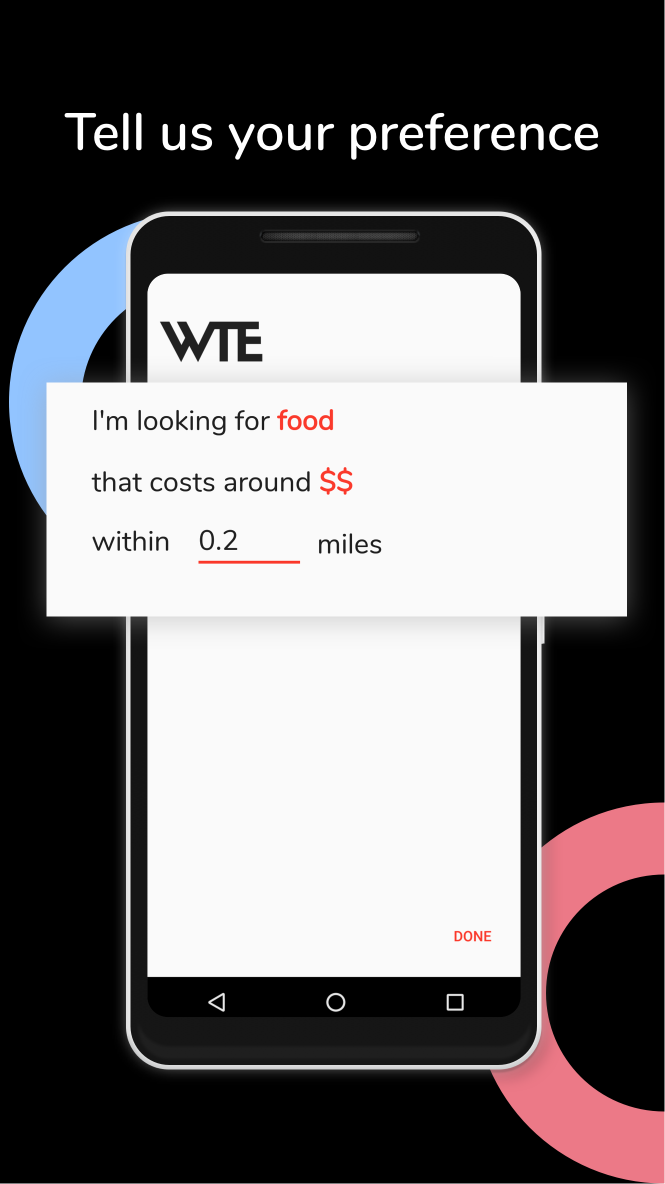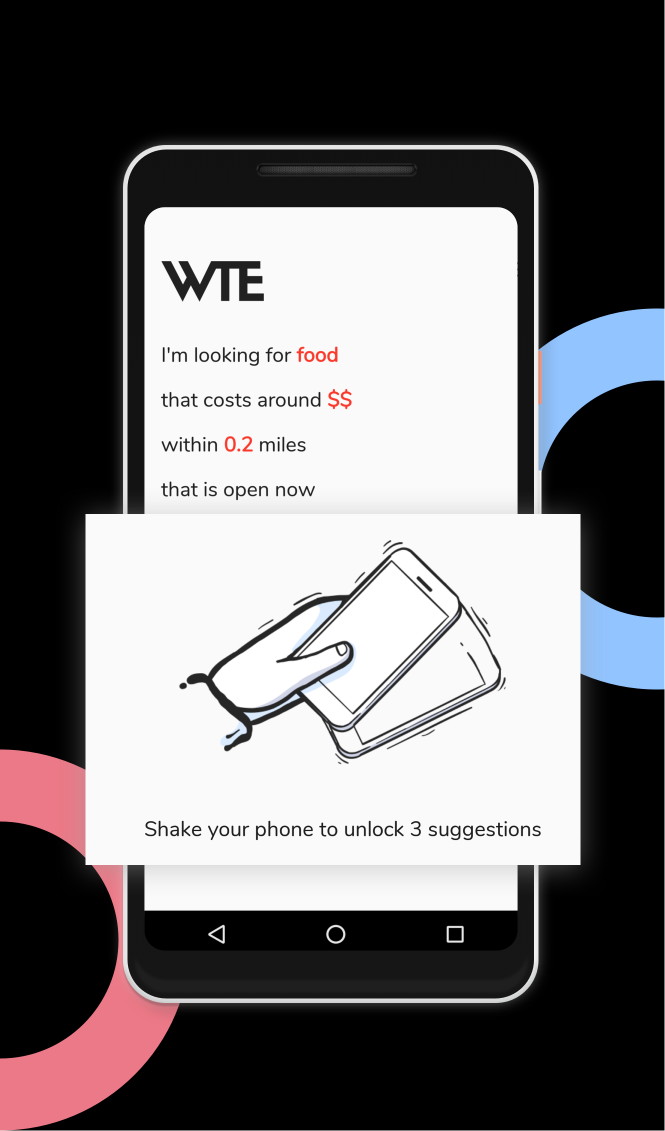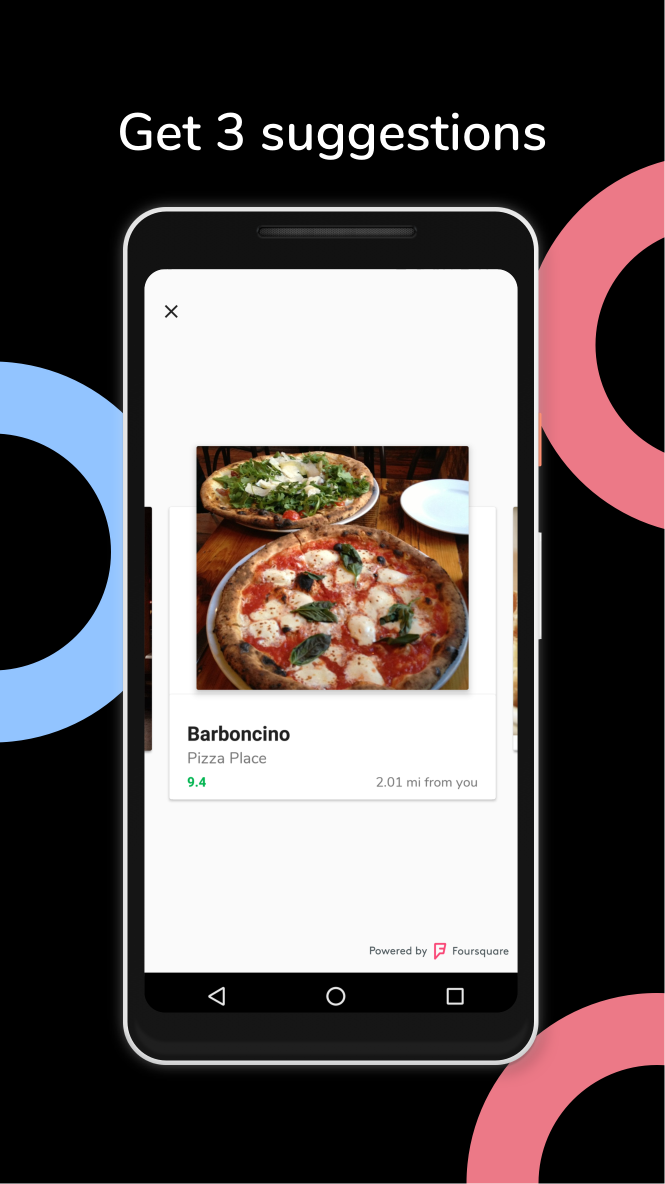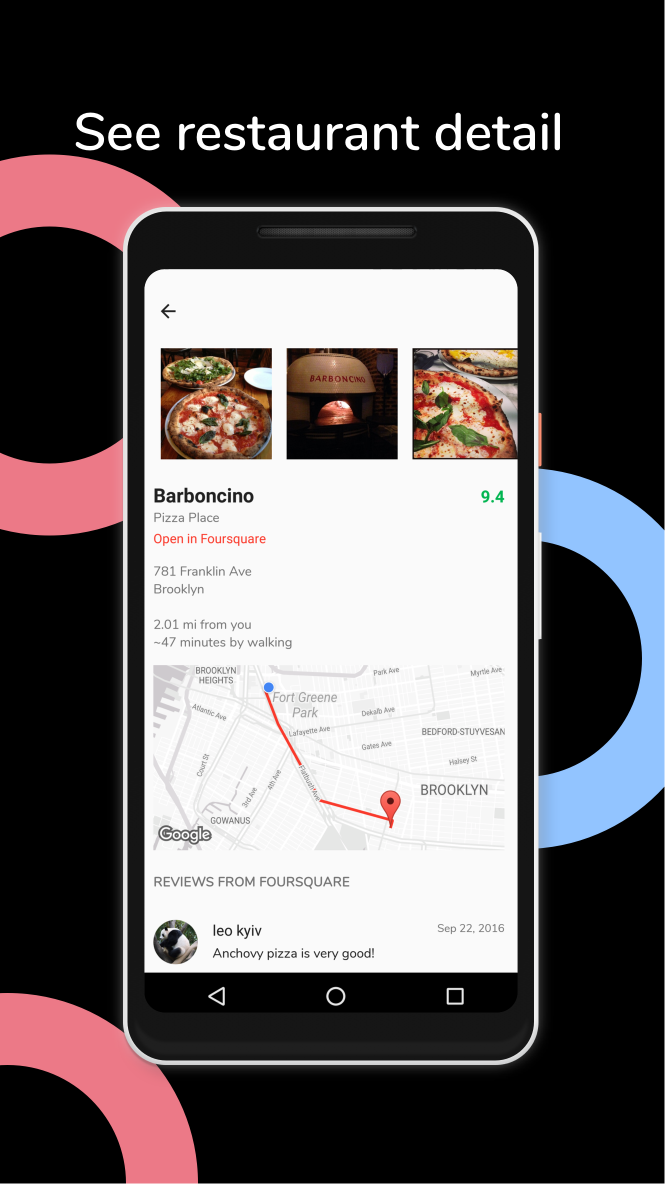 Where To Eat?
On a regular day, while we were working on Paxira, every time we wanted to have lunch, there were a lot of food options around. On average, It took us 15 minutes to decide where to eat and it was frustrating.

Therefore, we decided to create this small project to avoid spending too much time on deciding where to eat. To save time and limit the options, WTE only displays 3 highly rated venues according to user preferences of distance, rating, and price range.

Developed by me and designed by Anyi Sun
Project year: 2017
©2022 Doğan Gülcan.